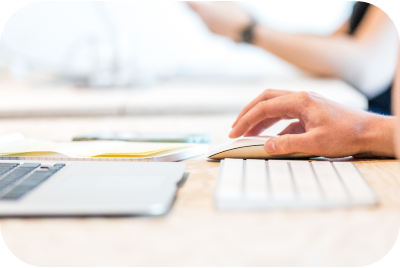 "We need training!"
"We want training!"
"Our people need to be trained!"
These are some of the all too common demands that most Human Resources (HR) professionals hear from employees and line managers. Organisations are known to invest substantially of their budget in trainings in an effort to sustain the business growth momentum.
Year after year, HR professionals especially those who are in the learning and development space spend a great deal of time planning and rolling out the trainings before the year ends. But how effective are these trainings? How does one determine that these trainings are fulfilling the gaps that the organisation need to drive business performance? And how does one know that the trainings will yield a return on training investment (ROTI)?
"Very often we have managers who want the people on their teams to be trained and we also have employees who want development. The challenges range from trying to work with the managers to revert on their "training needs" and differentiating them from "training wants" to getting their team members trained within the year. Then it is all about assessing whether the employee has been able to apply what was learnt in the training to their role and job function. In order to get the answers to those questions, it really comes down to HR conducting a training needs analysis," said Jimmy Ong Principal Consultant and Solutions Director, Omni View Consulting and a former Learning & Development specialist and HR practitioner.
Training Needs Analysis (TNA)
At a recent forum called "Making Learning Stick in a Digital World", Kevin Tan, International Business Director of Harrison Assessment Int'l asked an enthusiastic group of 40 HR professionals how often do they conduct a training needs analysis (TNA) for their organisation, how long did it take to complete the analysis and what was their ROTI.
While most HR professionals in the room said that they conduct their own TNA, most agreed that a TNA was fairly time consuming and some did not even measure their ROTI.
A TNA becomes all the more important and useful when it comes to assessing an individual's current level of competency vis a vis the required competency for their role. The data derived from a TNA can give HR professionals a better idea of the individual training gaps thus enabling them to implement the right kind of trainings to address those behavioural competency gaps as opposed to rolling out a one-size fit all type of training. From there, HR can also measure the ROTI and how effective and relevant those trainings have been.
According to Kevin, Harrison Assessments can be the targeted intervention that allows HR to conduct a TNA fairly quickly and seamlessly. Rather than to complete surveys and multiple questionnaires, all employees need to do is to answer the 25 minutes Harrison Smart Questionnaire. From there HR will be able to derive and interpret key data that will provide insights on the training gaps within their organisation and also at the individual level. These insights can help HR plan and meet the training needs required of the business at a cost effective manner thus getting the most out of their training investment. By conducting a TNA with Harrison Assessments, HR will have a pulse on the employees' developmental needs while enabling them to do succession planning, talent development and employee engagement.
Key Points to Consider why HR should conduct a TNA periodically
Provides HR the datapoints necessary to review an employee's behavioural competencies needed to drive performance as well as readiness for the next stage of their career growth.
Provides HR the opportunity to zero in on trainings that are more targeted towards filling the competency gaps required by the business.
Enable HR determine the effectiveness of the trainings and to ensure that there is ROTI.