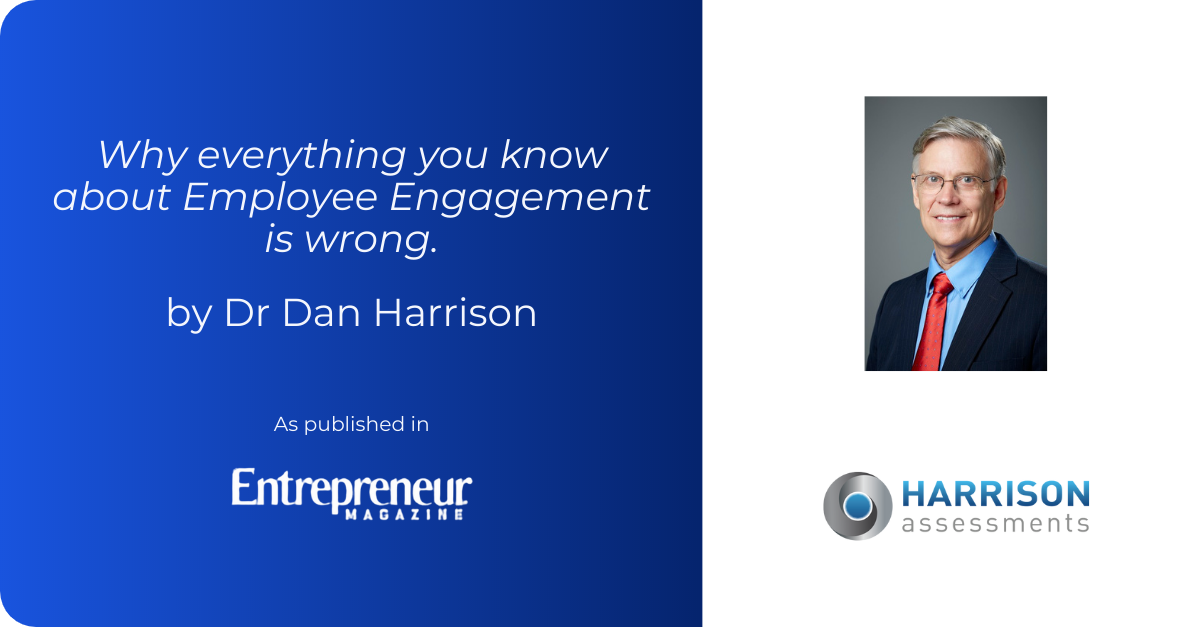 The importance of Employee Engagement has become incredibly apparent in this era of remote working but it remains one of the more misunderstood concepts in business.
Dr Dan Harrison, our CEO and Founder was recently interviewed in Entrepreneur Magazine discussing the common employee engagement mistakes and how to improve employee engagement programs.
At Harrison Assessments we understand employee engagement best practices and the employee engagement questions that commonly arise. Employee engagement is not about ping pong tables and bean bags. It is not about bowling nights or gift vouchers. Employee engagement is about the willingness of an individual to put in discretionary effort. Firstly, because they are a good behavioral fit for their job. And secondly because their important expectations are being met (or are on the way to being met).
It is crucial to understand that the expectations of the individual is central to employee engagement. It is not the sole responsibility of the manager to go around "engaging" people. It is a mutual responsibility between the manager and the employee based the requirements and expectations of each party.
Our Organizational Analytics platform allows you to visualise and understand the broad group dynamics while simultaneously facilitating access to the specific expectations and fulfillment levels of the individual. Without this individual data, managers tend to offer things they themselves value rather than finding out what each individual values.
More>> Why everything you know about Employee Engagement is wrong.