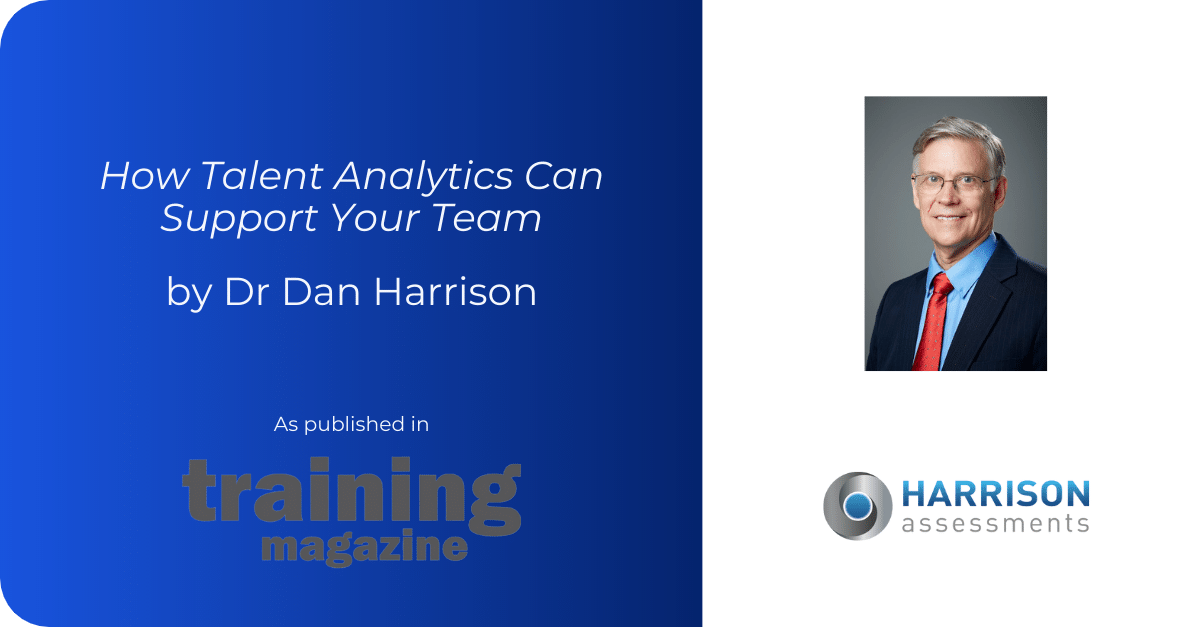 Talent Analytics are key to creating training programs that improve workplace performance.
While 70% of companies think talent analytics are a high priority, only 9% said they understood which talent dimensions drove organizational performance. Savvy companies rely on data to keep an upward trajectory when the business landscape shifts. As we enter the next "new normal" it is crucial to keep up to date on what your employees need.
Dr Dan Harrison, Founder and CEO of Harrison Assessments recently published an article in the prestigious Training Magazine that explains how Talent Analytics can support your team.
There are two levels of talent analytics - individual and organizational. Individual analytics offer insight into each employee job fit, engagement, behavioral competencies at work, and paradoxical behaviors. These findings can help you create more effective strategies for individual employee training, hiring, role placement, talent development, and retention.
Organizational analytics differ from individual analytics because they also provide you with an overview of your company leadership team and overarching culture. This paints a complete picture of where your organization may need additional training to improve organizational performance. Although this can be useful when assessing departments or teams, it should not be used to create a one-size-fits-all solution. Any initiatives targeting employees specific behavioral competencies at work should be based on individual analytics.
There are three critical elements to ensure talent analytics have the most impact in your organization.